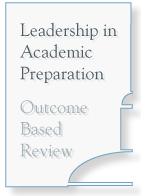 Our professional team, founded by Harvard, Stanford, and Elmscott & Haxeleigh Faculty focuses on custom exam preparation. We want the student's exam review to be effective with prep at corporate centers and with live teachers online. Students who have prepared with Elmscott & Haxeleigh attend the most selective universities and colleges. Elmscott & Haxeleigh provides adaptive instruction for 35+ different standardized tests, licensing exams, and review courses for primary, secondary, post-secondary, and professional training. Get started by discussing with our test specialists to determine the review you need to prepare well.
ENROLL

In three easy steps, students will be able to determine their current standing in reference to their target scores. Timeline and formats are discussed on a case by case basis with the teacher. Initial Query
REVIEW FORMAT

Private instruction entails designing a custom curriculum specific to the student's needs. A general template of what has worked well for prior students is included to help students with general questions and planning. Upon initial consult, the teacher will advise whether more or less preparation is advised from the recommended amount. Ongoing progress measurement will provide the student with feedback for the need for additional instruction.
Tuition fees depend upon site, location, course format, instructor level, subject, number of students in the course, and additional coordination factors. Student specific tuition quotes may be obtained by brief complimentary initial telephone consult. Additional official test and administrative fees may apply for select preparation configurations. Payment plans are available to qualified students.
The Elmscott & Haxeleigh team focuses on teaching fundamentals. We assign pertinent homework and expect completion of assignments. A minimum of 15 hours per week of self study in addition to the sessions will be expected. We only use official tests and questions. Typically, 1000-2000 questions and 8-45 tests are reviewed during a standard review. Positive outcomes on test scores established this range of questions to be sufficient in contrast to 5000+ cumbersome questions.